Neck Pain in Thousand Oaks, CA
Whether your neck pain is the result of an injury or due to a structural issue, you may have significant impairment and discomfort that requires professional, effective treatment. Chiropractic care offers a drug-free, non-invasive treatment option that can help to reduce neck pain and improve function, so you can work and play more comfortably. Your chiropractor in Thousand Oaks, CA can offer a broad range of treatment modalities in a program that is designed for your unique needs.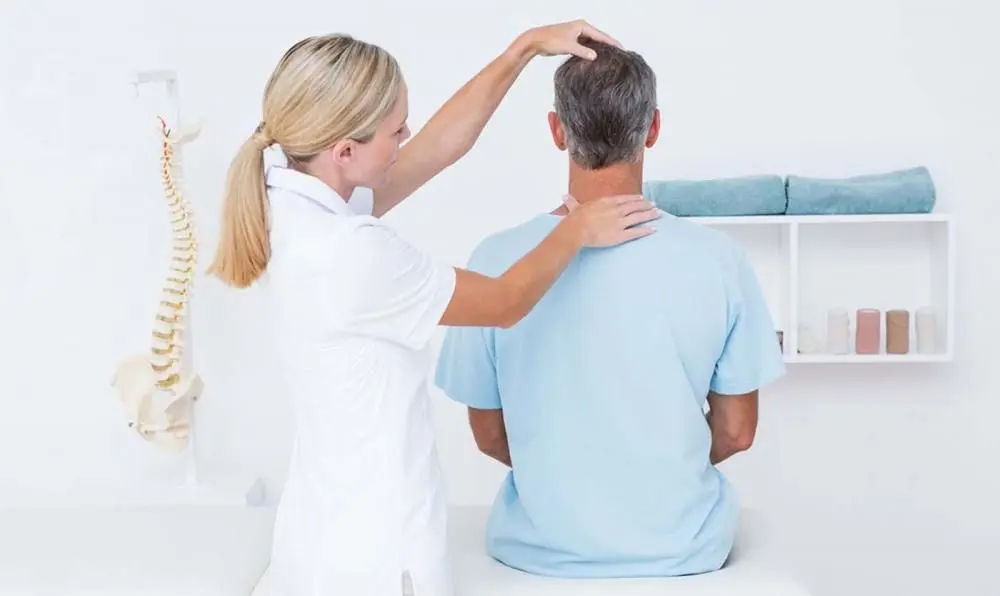 Common Causes of Neck Pain
A number of different factors can contribute to neck pain. One of the most common sources of neck problems is being in an auto accident. These accidents can cause whiplash, an injury caused by the rapid forward and backward motion that occurs in a car crash.
Neck pain can also be the result of simple muscle strains, from work activities or from sleeping in an awkward position. The joints of the upper spine can become worn and dysfunctional, a problem that often occurs when arthritis inflammation is present. Neck pain can also result from disc compression in the upper spine.
Some medical conditions can also result in neck pain. Posture problems and obesity can lead to neck pain that requires treatment for relief of discomfort and impaired movement. Simple stress can lead to constant tension in the muscles and nerves of the neck and upper spine. A holistic approach can address all the issues, leading to effective resolution of neck discomfort and impairment.
Chiropractic Techniques for Neck Pain
Your neck pain chiropractor in Thousand Oaks, CA will do a thorough examination of your upper spine and neck to determine the extent of impairment. The chiropractor may do x-rays or order an MRI of the underlying structures to assess the damage to tissues and discs.
After evaluating the results of these tests, the chiropractor can design a care plan to suit your individual needs. The plan may include a number of different chiropractic techniques, corrective exercises to improve function, massage to aid healing and ergonomic advice to improve your movement for work tasks and for everyday actions. Improving your nutrition can also help in tissue repair to aid faster healing.
Contact Duben Holistic Chiropractic Center for Neck Pain Treatment in Thousand Oaks
At Duben Holistic Chiropractic Center we offer a holistic approach to patient care with a variety of techniques, including manual adjustment, applied kinesiology, laser therapy, spinal decompression, neuro-emotional technique, morphogenic field techniques, nutritional counseling and lifestyle advice. We have experience treating many different conditions, including back pain, neck pain, sciatica, sports injuries, auto accident injuries and pregnancy care.
Contact our Duben Holistic Chiropractic Center today at 805-468-4437 for an appointment to learn how holistic chiropractic treatment can relieve pain and restore normal function.