NET Therapy in Thousand Oaks, CA
Can NET Therapy Help With Your Pain Relief?
With an increasing amount of side effects being reported in connection with prescription painkillers, more and more individuals are seeking more holistic approaches to pain relief. Holistic pain relief through the use of chiropractic care has been proven for decades to relieve pain, increase mobility and bring a new level of wellness into the lives of those who seek this type of integrated care.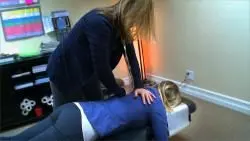 Pain relief is one of the primary reasons people begin visiting the Duben Holistic Chiropractic center. Dr. Duben and Dr. Erickson are your Thousand Oaks chiropractors, providing not only chiropractic services but health, wellness and lifestyle treatments as well.
Our professionally trained team pride themselves on bringing holistic treatments and long-term health results to their patients.
One of our most exciting new innovative therapies is NET also known as Neuro Emotional Technique. Net has quickly become a go-to therapy utilized by trained practitioners in order to relieve pain and restore wellness to the body. This therapy uses a mind-body method of finding and removing neurological imbalances in the body. These imbalances are often related to the physiology of unresolved stress. Neuro Emotional Technique is an innovative tool that is used to improve and resolve different types of behavioral or physical issues.
Is NET Right For You?
NET can address almost an unlimited number of issues both physical and behavioral. Some of the most common conditions that can be treated at Duben Holistic Chiropractic Center through use of NET are headache, body pains, phobias, general anxiety, organ dysfunction, ailments related to fibromyalgia and many others. When NET therapy removes blockages and imbalances from the body the body is then allowed to heal itself.
What Are the Stages of NET Therapy?
NET is often categorized as a Home Run Approach with different levels or "bases" of treatment building upon one another in order to achieve the end result of pain relief and improved wellness. 1st Base represents emotional and stress factors, 2nd Base represents the way toxins affect your body, 3rd Base represents nutritional needs, and 4th Base represents structural needs.
Our Pain Relief Technique in Thousand Oaks: How Does It Work?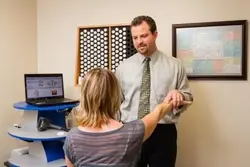 NET is based on the idea of stress-related responses. Emotional responses are chemical responses and signals that are sent and received in the body and brain. When stress causes our bodies to produce stress chemicals these chemicals can sometimes become attached or stuck to remotely positioned neuroreceptors in the body.
When this happens the body can begin to experience long-term adverse effects.Our bodies over time condition themselves to experience stress over and over making it difficult to heal, resolve pain and feel well. NET therapy helps the body to release these chemicals and re-condition the body to not respond to stress but to rather respond to more positive stimulus.
If you have not been to a chiropractor before and want to find out more, please email us or call us today at (805) 494-1339
We also welcome referrals, so we encourage you to use the "Send to Friend" link to share our chiropractic and wellness information with your friends and loved ones!