Your Thousand Oaks Holistic Doctor
If you are seeking a holistic doctor in Thousand Oaks CA, Duben Holistic Chiropractic Center is here to serve all of your health and well-being needs. We offer pain management without drugs, nutritional counseling, and Applied Kinesiology (AK) among other treatments and services as part of our full-service chiropractic practice.
Drs. Duben and Erickson, along with our entire staff are dedicated to the complete health and well-being of our patients. Chiropractic care, such as realignment and spinal care, is just one way we help to improve the quality of life for our patients. We would welcome the opportunity to work with you as you travel your path to wellness.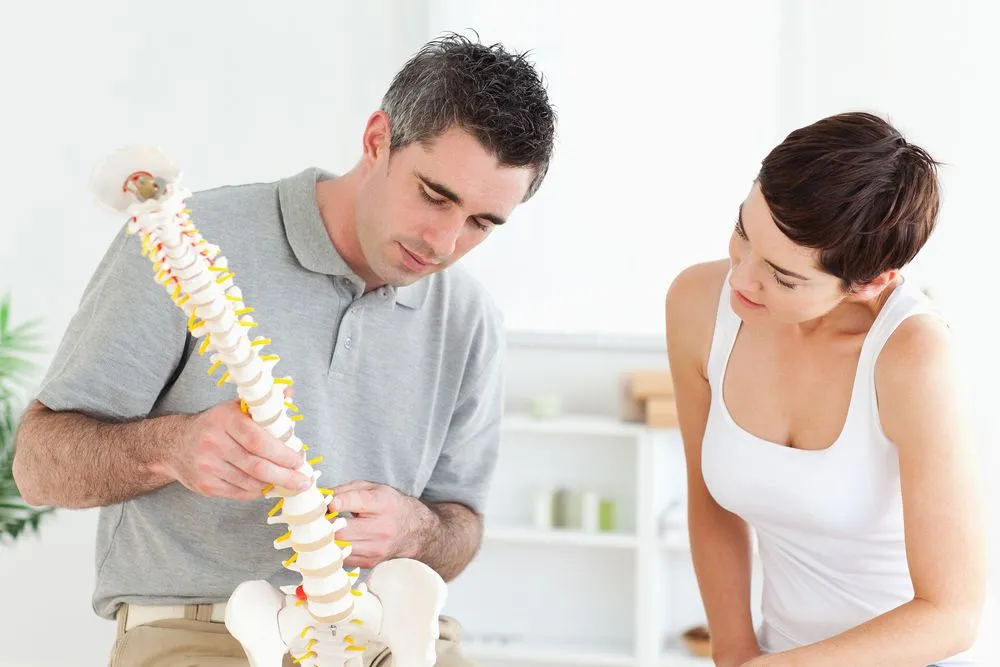 Our Holistic Doctors Utilize a Three-Pronged Approach to Wellness
At Duben Holistic Chiropractic Center, we approach wellness with a three-pronged approach: structural, emotional, and nutritional. We are a holistic doctor in Thousand Oaks CA and would welcome the opportunity to work with you and help you live your best and healthiest life. These three components of the body as a whole are deeply interconnected and the body works best when all three are included in any type of health treatment.
We always encourage our patients to be mindful of all, as this three-pronged approach has proven quite effective. When the body, mind, and emotions are all in sync, the immune system becomes stronger, the body is healthier, and quality of life is enhanced. For example, many common foods cause inflammation that can worsen pain and other symptoms, and a comprehensive wellness plan that includes nutritional counseling can have a significant and positive impact on your body.
If you are suffering from acute and prolonged pain, you know how this condition can affect your emotions, and can even lead to depression. Our pain management treatment does not utilize drugs of any type and allows your body to heal without the unwanted side effects that many medicines have.
Holistic medicine is effective and offers relief without fear of dependence or addiction to painkillers. The back pain management regimen that is employed by Duben Holistic Chiropractic Center is one that empowers patients to create a lifestyle that is open to the healing and strengthening of the body.
Contact Your Thousand Oaks Holistic Doctor Today for Holistic Treatment
We approach each patient's care with dedication and utilize the three-pronged approach to healing that creates an environment of total well-being. We would welcome the opportunity to become your partner on your journey to complete wellness.
Our office is conveniently located in Thousand Oaks or give us a call at (805) 494-1339 to schedule a consultation with Dr. Alan Duben or Dr. Lindsay Erickson today.